The Crawford Conservation District Board meetings are held in our office at 4:30 p.m. on the 3rd Thursday of the month. These meetings are open to the public.
For more information on Environmental Education programs at the Woodcock Creek Nature Center call 814/763-5269 or e-mail ee@crawfordconservation.org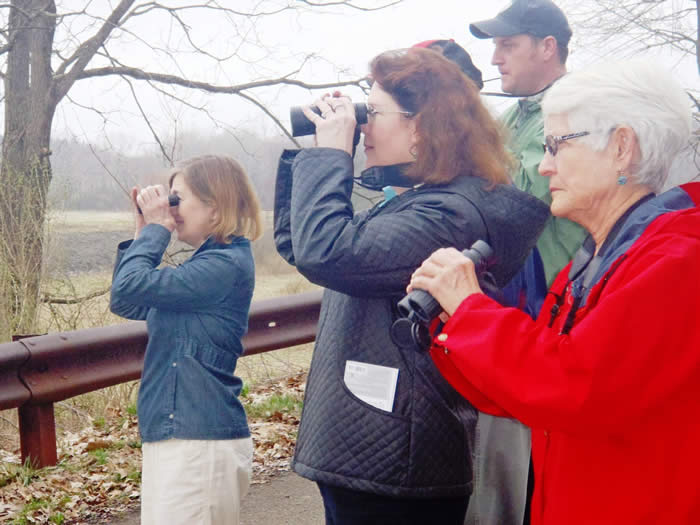 Woodcock Creek Nature Center
HOW TO GET HERE! Click here for directions.
May and June, 2013 Education Programs
PLEASE NOTE: Registration is Required for ALL Education Programs (unless otherwise noted.)
Call 814-763-5269 to register or for more information.
Coming up Next!
Raised Beds Gardens at the Nature Center
Wednesday, May 22, 4:30 p.m. - 5:30 p.m. Click here for more information.
Terrariums..."How to!"
Tuesday, June 4, 4:30 p.m. - 5:30 p.m. Click here for more information.
Family Fishing
Wednesday, June 19, 4:00 p.m. - 7:00 p.m. Meet at Stainbrook Park Shelter #2. Click here for more info!
NOTE: RESERVATIONS MUST BE MADE WITH THE PA FISH AND BOAT COMMISSION. Call Chad Foster at 814-683-5126 or register online: http://pfbc.state.pa.us. Do not call the Nature Center for registration for this event.
Bat Wayside Kickoff -- Bat Count Event!
Wednesday, June 26, 8:00 p.m. - 9:30 p.m. Click here for more information.
_______________________________________________________________________________________
NATURE CAMP 2013! June 26, 27, 28, 9:30 a.m. - 12:30 p.m.
Ages 5 (K graduates) - 8.
HURRY AND RESERVE YOUR SPOT! LIMITED TO 25 ATTENDEES. $25 MUST ACCOMPANY REGISTRATION.
Click here for a brochure!
________________________________________________________________________________________
Pymatuning State Park Programs