Education
Guide to Environmental Education In Crawford County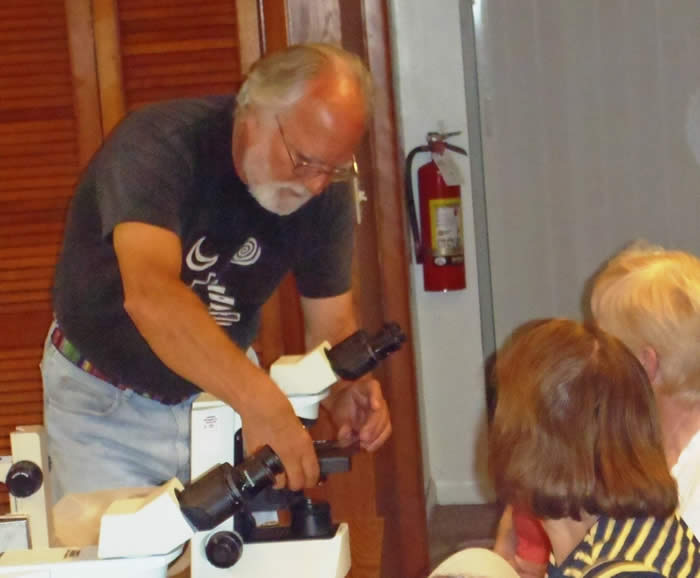 The guide includes: local environmental agencies and individuals, presentations, fieldtrips, lists of videos, slide shows, and audio tapes. Any teacher or youth group leader interested may contact us for a free copy or click here for a digital copy of the district's Guide to Environmental Education Resources in Crawford County.
Download:
Guide to Environmental Education In Crawford County (PDF)
One of the conservation district's main goals is to encourage conservation education. To accomplish this, we have several fund-raising activities that we do over the course of the year. Some of the educational programs and activities of the conservation district include:
Environmental Education Programs at the Woodcock Creek Nature Center
The Crawford County Conservation District offers a wide variety of free educational programs (unless otherwise noted!) at the Woodcock Creek Nature Center and Stainbrook Park all year round. Many of the weekly events are appropriate for all ages. Go to the Environmental Education Programs section of our website for a listing of those programs currently offered.  In addition to the regular programming, a menu of field trip options are available for student groups.
For more information on environmental education programs at the Woodcock Creek Nature Center contact ee@crawfordconservation.org or call 814/763-5269.
Birth of a Tree Program
Forty-eight percent of Crawford County is covered in forest. This program for third graders is designed to teach that forests are a renewable resource, and that trees need to be replanted. Students are provided with three tree seeds, a peat pot, and a classroom grow chart. They care for their seedlings and chart the seedlings' growth. At the end of the year, they have a little tree to plant at home. Teachers receive an instruction booklet. For information on how to register e-mail envirothon@crawfordconservation.org.
Envirothon!
The Envirothon is an environmental competition for teams of up to 5 students in 9th through 12th grade. Students answer questions at stations that test their knowledge of wildlife, forestry, soils, aquatic environments, and current environmental issues. A local competition is held in Crawford County in May, and the winning team goes on to the state competition. The state winner proceeds to the national event. Students study after school. A teacher or parent may act as team advisor. A materials list and some study materials are provided. A school may have more than one team entered into the competition.
Crawford and Mercer Conservation Districts held a joint Envirothon at Pymatuning State Park. Special thanks go to our conservation partners for their hard work on this event: USDA Natural Resource Conservation Service, the Pennsylvania DCNR Bureau of Forestry, the Pennsylvania DCNR Bureau of State Parks, the Pennsylvania Game Commission, the Pennsylvania Fish and Boat Commission and the PA DEP Northwest Regional Office. For information on how to register a team e-mail envirothon@crawfordconservation.org.
2014 Crawford County Winners are pictured below…they are The "Conservation Confederation" from CASH. Congratulations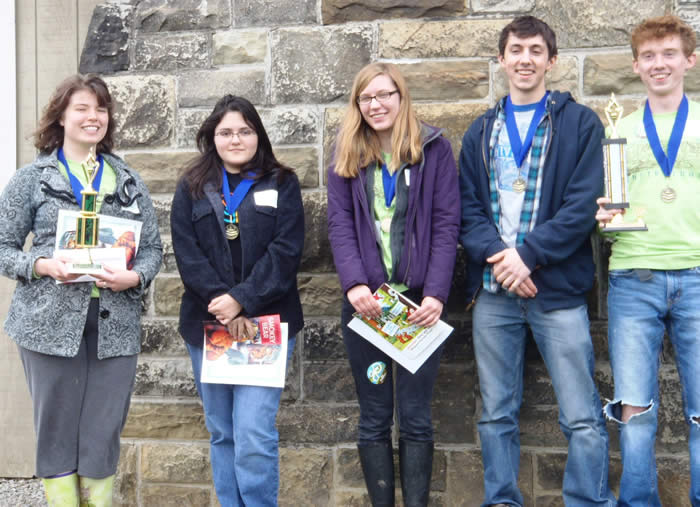 !
Conservation Educator of the Year
Each year, the District honors a special teacher who is doing an exceptional job of conservation education. Nomination forms are circulated in the fall. If you know of a teacher who is doing a great job, why not nominate them? Click here to submit a nomination. Nominations are due by January 15th each year.
Projects, Talks, and Workshops
The District staff members are ready and willing to present talks to classes and community groups on a wide variety of conservation topics. Workshops for contractors, engineers, teachers, farmers, parents, grandparents, students, urban and rural landowners, and conservation volunteers are also scheduled throughout the year. Special projects such as tree plantings, riparian restoration projects, as well as others are also offered. For more information on requesting environmental education programs contact ee@crawfordconservation.org or call 814/763-5269.